Score | Children of Men | John Tavener (2006)
Музыка из фильма | Дитя человеческое | Джон Тавенер (2006)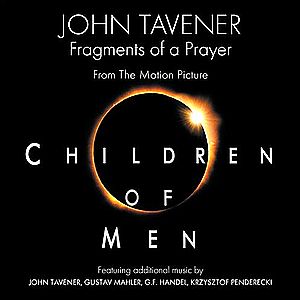 01. Fragments Of A Prayer
02. Eternity's Sunrise
03. War, He Sung, Is Toil And Trouble From Alexander's Feast
04. Mahler Nun Will Die Sonn' So Hell Aufgeh'n [Kindertotenlieder]
05. Threnody For The Victims Of Hiroshima
06. Song Of The Angel
07. The Lamb
08. Mother And Child
09. Mother Of God, Here I Stand

Bitrate: 192Kbps
Size: 100Mb


Download soundtrack | Скачать саундтрек (Depositfiles.com)


пароль | password: www.filmmusic.ru

О том как качать с файлообменников читаем в разделе «Справка».
---
---