Soundtrack | The Last King of Scotland | Alex Heffes (2006)
Саундтрек | Последний король Шотландии | Алекс Хеффс (2006)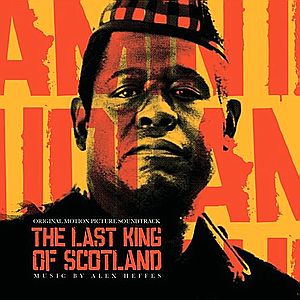 01. Toko Momo by Wandel
02. Nakawunde by Percussion Discussion Africa
03. Idi's Story
04. Afro Disco Beat by Tony Allen
05. Save Me E. T. by Mensah & The Tempos Band
06. Grazing in the Grass by Hugh Masekela
07. Ambush
08. Me and Bobby McGee by Angela Kalule
09. Kasongo by Afrigo Band
10. Fever by Jingo
11. The Bonnie Banks O' Loch Lomond by Nyzonza Singers
12. Bukom Mashie Mashie by Oscar Sulley & The Uhuru Dance Band
13. Press Conference
14. Love Is You by Ofo The Black Company
15. Getting the Evil of Nicolas
16. On the Runway
17. Down Over Lake Victoria
18. Acholi Pot Song by Ndere Dance Troupe
19. Voice of the Forgotten featuring Kawesa


Bitrate: 320Kbps
Size: 170Mb

PART 1 | ЧАСТЬ 1 (Depositfiles.com)
PART 2 | ЧАСТЬ 2 (Depositfiles.com)

password: www.filmmusic.ru

О том как качать с файлообменников читаем в разделе «Справка».
---
---