Soundtrack | Indiana Jones and the Temple of Doom | John Williams (1984)
Саундтрек | Индиана Джонс и храм судьбы | Джон Уильямс (1984)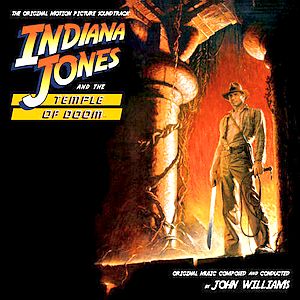 01. Anything Goes
02. Fast Streets of Shanghai
03. Nocturnal Activities
04. Short Round's Theme
05. Children in Chains
06. Slalom on MT. Humol
07. Temple of Doom
08. Bug Tunnel and Death Trap
09. Slave Children's Crusade
10. Mine Car Chase
11. Finale and End Credits

Bitrate: 320Kbps
Size: 90Mb

Download soundtrack | Скачать саундтрек (Depositfiles.com)

О том как качать с файлообменников читаем в разделе «Справка».
ПАРОЛЬ | PASSWORD: www.filmmusic.ru
About this movie

Об этом фильме
---
---