Soundtrack | Monty Python and the Holy Grail | De Wolfe (1975)
Саундтрек | Монти Пайтон и священный грааль | Де Вулф (1975)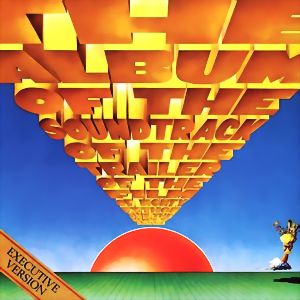 01. Introduction To The Executive CD Edition
02. Tour Of The Classic Silbury Hill Theatre
03. Live Broadcast From London: Premiere Of The Film
04. Narration From The Silbury Hill Gentlemen's Room/You're Using Coconuts
05. Bring Out Your Dead
06. King Arthur And The Old Woman: A Lesson In Anarcho-Syndicated Commune Living
07. A Witch?
08. A Lesson In Logic
09. Camelot
10. The Quest For The Holy Grail
11. Live From The Parking Lot At The Silbury Hill Theatre
12. The Castle Of Louis De Lombard: A Strange Person
13. Bomb Scare
14. Executive CD Edition Announcement
15. Another Executive CD Edition Announcement
16. The Story Of The Film So Far
17. The Tale Of Sir Robin
18. The Knights Who Say Ni!
19. Interview with Filmmaker Carl French
20. The Tale Of Sir Lancelot: At Swamp Castle
21. Tim, The Enchanter/A Shakespearean Critique
22. A Foul-Tempered Rabbit
23. The Bridge Of Death
24. Executive CD Edition Addedum
25. The Castle Aaargh/The End

Bitrate: 192-220KbpsVBR
Size: 74Mb

DOWNLOAD | СКАЧАТЬ (Rapidhare.com)
DOWNLOAD | СКАЧАТЬ (iFolder.ru)

О том как качать с рапидшары читаем в разделе «Справка».
PASSWORD: www.filmmusic.ru
About this movie

Об этом фильме
---
---