Soundtrack | World of Warcraft | Jason Hayes, Tracey W. Bush, Derek Duke, Glenn Stafford (2004)
Саундтрек | World of Warcraft (2004)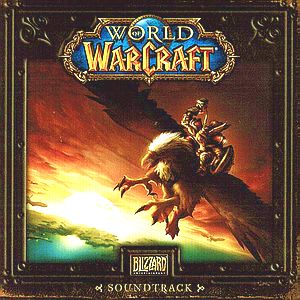 01. Main Title: Legends Of Azeroth (World Theme)
02. The Shaping Of The World (World Theme)
03. Legacy (World Theme)
04. Song Of Elune (World Theme)
05. Echoes (World Theme)
06. A Call To Arms (World Theme)
07. Intro Movie: Seasons Of War (World Theme)
08. Stormwind (City Theme)
09. Orgrimmar (City Theme)
10. The Undercity (City Theme)
11. Thunder Bluff (City Theme)
12. Darnassus (City Theme)
13. Ironforge (City Theme)
14. Elwynn Forest (Ambient Music)
15. Duskwood (Ambient Music)
16. Dun Morogh (Ambient Music)
17. Burning Steppes (Ambient Music)
18. Shimmering Flats (Ambient Music)
19. Felwood (Ambient Music)
20. Stranglethorn Vale (Ambient Music)
21. Tanaris (Ambient Music)
22. Teldrassil (Ambient Music)
23. Tavern (Intro Cue)
24. Moonfall (Intro Cue)
25. Ruins (Intro Cue)
26. Temple (Intro Cue)
27. Lurking (Intro Cue)
28. Sacred (Intro Cue)
29. Graveyard (Intro Cue)
30. War (Intro Cue)

Bitrate: 320Kbps
Size: 183Mb

Download soundtrack | Скачать саундтрек (Depositfiles.com)


пароль | password: www.filmmusic.ru

О том как качать с файлообменников читаем в разделе «Справка».


about movie

о фильме
---
---