Soundtrack | Pan's Labyrinth (El laberinto del fauno) | Javier Navarrete (2006)
Саундтрек | Лабиринт Фавна | Хавьер Наваррете (2006)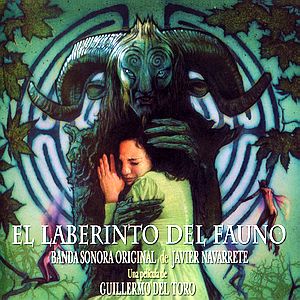 01. Long, Long Time Ago (Hace Mucho, Mucho Tiempo)
02. Labyrinth (El Laberinto)
03. Rose, Dragon (La Rosa y el Dragon)
04. Fairy and the Labyrinth (El Hada y el Laberinto)
05. Three Trials (Las Tres Pruebas)
06. Moribund Tree and the Toad (El Arbol Que Muere y el Sapo)
07. Guerilleros (Guerrilleros)
08. Book of Blood (El Libro de Sangre)
09. Mercedes Lullaby (Nana de Mercedes)
10. Refuge (El Refugio)
11. Not Human (El Que No Es Humano)
12. River (El Rio)
13. Tale (Un Cuento)
14. Deep Forest (Bosque Profundo)
15. Vals of the Mandrake (Vals de La Mandragora)
16. Funeral (El Funeral)
17. Mercedes (Mercedes)
18. Pan and the Full Moon (La Luna Llena y el Fauno)
19. Ofelia (Ofelia)
20. Princess (Una Princesa)
21. Pan's Labyrinth Lullaby (Nana del Laberinto del Fauno)

Bitrate: 320Kbps
Size: 173Mb

Download soundtrack | Скачать саундтрек (Depositfiles.com)

О том как качать с рапидшары читаем в разделе «Справка».
ПАРОЛЬ | PASSWORD: www.filmmusic.ru
About this movie

Об этом фильме
About this CD

Об этом диске
---
---