Call Of The Champions | John Williams (2002)
Call Of The Champions | Джон Уильямс (2002)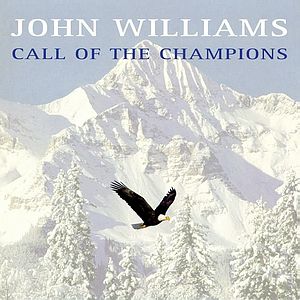 01. Call Of The Champions (The Official Theme Of The 2002 Olympic Winter Games)
02. American Journey I: Immigration and Building
03. American Journey II: The Country at War
04. American Journey III: Popular Entertainment
05. American Journey IV: Sports and Celebrities
06. American Journey V: Civil Rights and The Woman's Movement
07. American Journey VI: Technology and Flight
08. Song for World Peace
09. Jubilee 350
10. The Mission Theme (Theme for NBC News)
11. For New York (Variations on Themes of Leonard Bernstein)
12. Sound The Bells!
13. Hymn To New England
14. Celebrate Discovery
15. Summon The Heroes (for Tim Morrison)

Bitrate: 320Kbps
Size: 149Mb

Download soundtrack | Скачать саундтрек (Depositfiles.com)

О том как качать с рапидшары читаем в разделе «Справка».
ПАРОЛЬ | PASSWORD: www.filmmusic.ru
About this CD

Об этом диске
---
---