Soundtrack | Knight Moves | Anne Dudley (1992)
Саундтрек | Ход королевой | Энн Дадли (1992)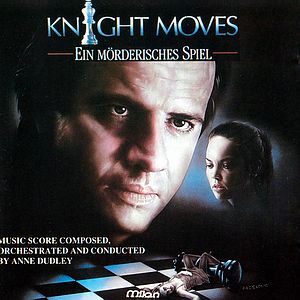 01. I Put A Spell On You
02. 1972 Washington State Chess Tournament
03. Looking For Connections
04. I Used A Variation
05. The Shadow Of The Castle
06. If You Met Him Could You Tell
07. The Game Continues
08. They Found The Third Girl
09. The Prince Of Darkness
10. The Tarakoss Opening
11. You're Starting To Make Mistakes
12. You Like To Play Games Don't You
13. He'll Kill Again
14. You Have No Idea What I Am
15. Remember, Eventually Revenge
16. The Game's Over
17. Fool That I Am

Bitrate: 320Kbps
Size: 112Mb

Download soundtrack | Скачать саундтрек (Rapidshare.com)
—–
Download soundtrack | Скачать саундтрек (Depositfiles.com)

О том как качать с рапидшары читаем в разделе «Справка».
ПАРОЛЬ | PASSWORD: www.filmmusic.ru
Links are interchangeable
Архивы на разных зеркалах одинаковы и взаимозаменяемы
About this movie

Об этом фильме
Buy this CD

Купить этот CD
---
---