Soundtrack | Disgaea: Hour of Darkness (Unofficial) (魔界戦記 ディスガイア) | Tenpei Sato (2003)
Саундтрек | Disgaea: Hour of Darkness | Тэмпэй Сато (2003)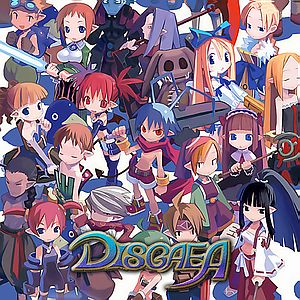 Disc 1
01. Lord Laharl's Hymn
02. Whisper of Hell
03. Welcome to the Devil's Castle
04. Ghosts' Descent
05. Flower Bed
06. Etna Boogie
07. AKUMA Drops
08. Angel Smile
09. Footsteps of a Mischievous Demon
10. Hystelic Kingdom
11. Ah, My Magnificent Life
12. A Dark Race Becomes Magnificent
13. Dear Friends
14. Witch Hunting
15. The Anthem of Braves
Disc 2
01. Tragedy of the Marionette
02. Beauty Baron
03. Beautiful Round Dance
04. Do Your Best, Girl
05. Portrait of the Underworld
06. One With the Stars
07. Battle Comrade
08. Sorrowful Angel
09. Ray of Light Going Into the Future
10. Underworld
11. The Great Wild
12. Red Moon
13. Running Fire
14. Rosen Queen Co.'s Underworld Branch
15. Fancy Ball
16. Galaxy Wars
17. Tiny Bells
18. Fearless Whisper
19. March of the Planet Earth
Disc 3
01. Lord Laharl's Hymn (Instr.)
02. Battle of Eight Beat
03. Planet X
04. Whisper of Hell (Organ Vers.)
05. Disgaea
06. Eternal Melody
07. Flower of Happiness
08. Lord Laharl's Hymn (Choral)
09. Etna Boogie (Choral)
10. Ah My Magnificent Life (Choral)
11. Tragedy of the Marionette (Choral)
12. Battle Comrade (Instr.)
13. Red Moon (English Vers.)
14. Flower of Happiness (Instr.)
15. The Invasion from Within

Bitrate: 192Kbps
Size: 290Mb

Download soundtrack | Скачать саундтрек (Depositfiles.com)

О том как качать с рапидшары читаем в разделе «Справка».
ПАРОЛЬ | PASSWORD: www.filmmusic.ru
Links are interchangeable
Архивы на разных зеркалах одинаковы и взаимозаменяемы
About this movie

Об этом фильме
---
---