Soundtrack | Half-Life (Unofficial) | Kelly Bailey (1998)
Саундтрек | Half-Life | Келли Бэйли (1998)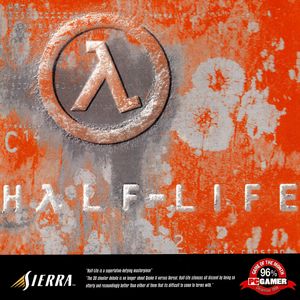 01. Adrenaline Horror
02. Vague Voices (Black Mesa Inbound)
03. Klaxon Beat
04. Space Ocean (Echoes of a Resonance Cascade)
05. Cavern Ambiance (Zero Point Energy Field)
06. Apprehensive Short
07. Bass String Short
08. Hurricane Strings (Neutrino Trap)
09. Diabolical Adrenaline Guitar (Lambda Core)
10. Valve Theme [Long Version] (Hazardous Environments)
11. Nepal Monastery
12. Alien Shock (Biozeminade Fragment)
13. Sirens in the Distance (Triple Entanglement)
14. Nuclear Mission Jam (Something Secret Steers Us)
15. Scared Confusion Short
16. Drums and Riffs (Tau-9)
17. Hard Technology Rock
18. Steam in the Pipes (Negative Pressure)
19. Electric Guitar Ambiance (Escape Array)
20. Dimensionless Deepness (Dirac Shore)
21. Military Precision
22. Jungle Drums
23. Traveling Through Limbo' (Singularity)
24. Credits Closing Theme (Tracking Device)
25. Threatening Short (Xen Relay)
26. Dark Piano Short
27. Sharp Fear Short

Bitrate: 320Kbps
Size: 118Mb

Download soundtrack | Скачать саундтрек (Depositfiles.com)

О том как качать с рапидшары читаем в разделе «Справка».
ПАРОЛЬ | PASSWORD: www.filmmusic.ru
About this movie

Об этом фильме
Buy this CD

Купить этот CD
---
---