Score | Batman: Arkham City | Nick Arundel, Ron Fish (2011)
Музыка из игры | Бэтмен: Аркхем сити | Ник Арундел, Рон Фиш (2011)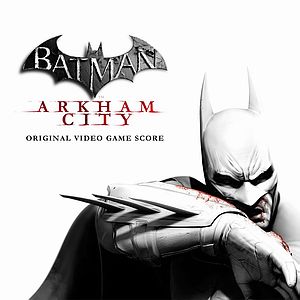 01. Arkham City Main Theme
02. Sorry, Boys
03. A Monument To Your Failure
04. Have You Got My Location
05. This Court Is Now In Session
06. It Was The Joker
07. I Think You Should Do As He Says
08. Refusal Will Not Be Tolerated
09. Wham. Gotcha!
10. Let's Hear Him Squeal
11. I Know What You Guys Are Thinking
12. It's Initiation Time
13. What's He Doing Here
14. How Does It Feel, Pig
15. Call Him Off
16. You Should Have Listened To My Warning
17. You Need To Think This Through
18. Bring Her Back To Me
19. It's Not Even Breakfast

Bitrate: 320Kbps
Size: 127Mb

Download soundtrack | Скачать саундтрек (Depositfiles.com)

О том как качать с файлообменников читаем в разделе «Справка».
ПАРОЛЬ | PASSWORD: www.filmmusic.ru
About this movie

Об этом фильме
Buy this CD

Купить этот CD
---
---