Soundtrack | The Quiet Earth, Iris | John Charles (1984, 1985)
Саундтрек | Тихая Земля, Ирис | Джон Чарльз (1984, 1985)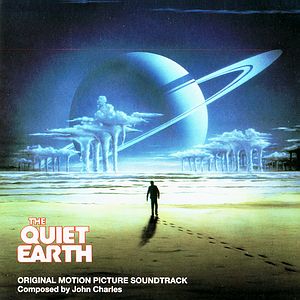 The Quiet Earth
01. Sunrise
02. Empty Town
03. Moving Up In The World
04. Zac Takes Over
05. Going Down
06. Born Again
07. There Are Others
08. The Effect Continues
09. Trio
10. Taking Off
11. Road Block
12. Alarm
13. Last Love Scene
14. Finale Saturn Rising
Iris
15. Opening Music
16. You've Been With Spring
17. Backstage
18. Thunder In The Night
19. Sandhills
20. A Ride With Simone
21. We Are Two Ghosts; A Real Accident
22. All Night Long
23. Sleep, Sweet Sleep
24. The Wanderer
25. God's Matchless Vault; But The Last Black Horse Of All
26. Take Me Home

Bitrate: 320Kbps
Size: 132Mb

Download soundtrack | Скачать саундтрек (Depositfiles.com)

О том как качать с файлообменников читаем в разделе «Справка».
ПАРОЛЬ | PASSWORD: www.filmmusic.ru
About this movie

Об этом фильме
About this movie

Об этом фильме
Buy this CD

Купить этот CD
---
---