Soundtrack | Stoker | Clint Mansell (2013)
Саундтрек | Порочные игры | Клинт Мэнселл (2013)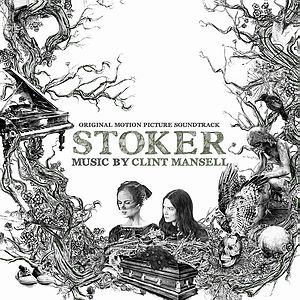 01. I'm Not Formed By Things That Are of Myself Alone
02. Becomes the Color
03. Happy Birthday (A Death in the Family)
04. Uncle Charlie
05. A Whistling Tune From A Lonely Man
06. The Hunter and the Game
07. Blossoming
08. Summer Wine
09. A Family Affair
10. Becoming…
11. Duet
12. Crawford Institute (Family Secrets)
13. Stride La Vampa (From Il Trovatore)
14. The Hunter Plays the Game
15. In Full Bloom
16. The Hunter Becomes the Game
17. We Are Not Responsible for Who We Come To Be (Free)
18. If I Ever Had A Heart

Bitrate: 320Kbps
Size: 142Mb

Download soundtrack | Скачать саундтрек (Depositfiles.com)

О том как качать с файлообменников читаем в разделе «Справка».
ПАРОЛЬ | PASSWORD: www.filmmusic.ru
About this movie

Об этом фильме
Buy this CD

Купить этот CD
---
---