Soundtrack | Hobbit: Desolation of Smaug, The (Special Edition) | Howard Shore (2013)
Саундтрек | Хоббит: Пустошь Смауга (Специальное издание) | Говард Шор (2013)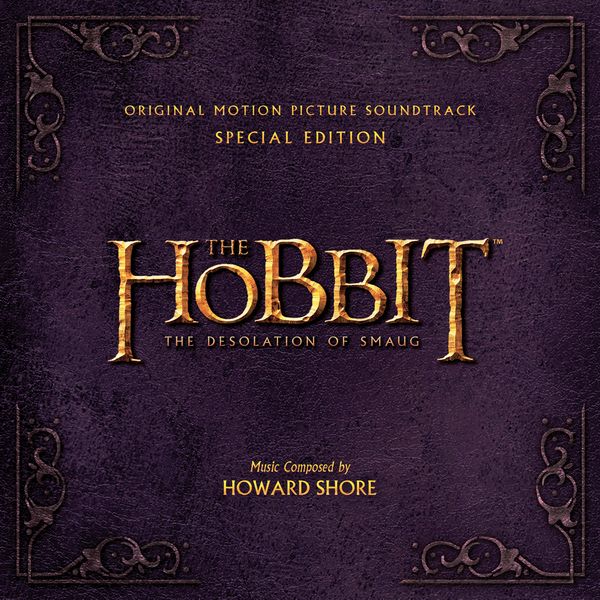 CD 1
01. The Quest For Erebor
02. Wilderland
03. A Necromancer (Bonus Track)
04. The House Of Beorn (Extended Version)
05. Mirkwood (Extended Version)
06. Flies And Spiders (Extended Version)
07. The Woodland Realm (Extended Version)
08. Feast Of Starlight
09. Barrels Out Of Bond
10. The Forest River (Extended Version)
11. Bard, A Man Of Lake-Town (Extended Version)
12. The High Fells (Extended Version)
13. The Nature Of Evil
14. Protector Of The Common Folk
CD 2
01. Thrice Welcome
04. In The Shadow Of The Mountain
06. On The Doorstep
07. The Courage Of Hobbits
08. Inside Information
09. Kingsfoil
10. A Liar And A Thief
12. Smaug (Extended Version)
13. My Armor Is Iron
14. I See Fire
15. Beyond The Forest

Bitrate: 320Kbps
Size: 318Mb

Download soundtrack | Скачать саундтрек (Depositfiles.com)

О том как качать с файлообменников читаем в разделе «Справка».
ПАРОЛЬ | PASSWORD: www.filmmusic.ru
About this movie

Об этом фильме
Buy this CD

Купить этот CD
---
---