Soundtrack | Big Lebowski, The (+Bonus) | Various Artists (1998)
Саундтрек | Большой Лебовски | Разные исполнители (1998)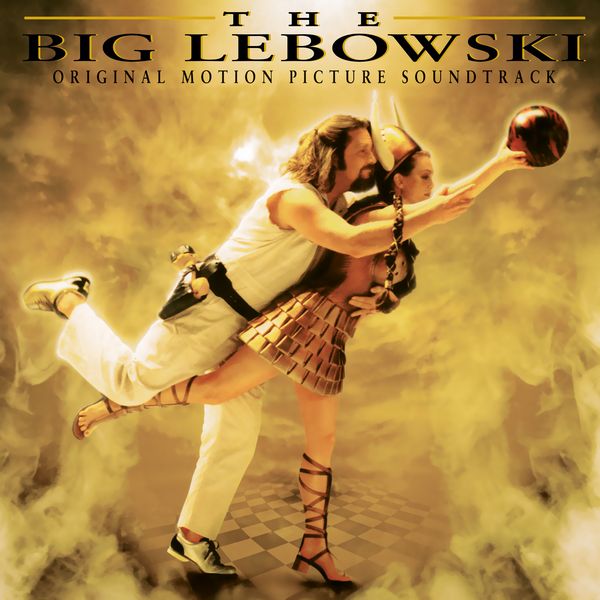 01. The Man In Me (Bob Dylan)
02. Her Eyes Are A Blue Million Miles (Captain Beefheart)
03. My Mood Swings (Elvis Costello)
04. Ataypura (Yma Sumac)
05. Traffic Boom (Piero Piccioni)
06. I Got It Bad and That Ain't Good (Nina Simone)
07. Stamping Ground (Moondog with Orchestra)
08. Just Dropped In (Kenny Rogers & The First Edition)
09. Walking Song (Meredith Monk)
10. Glück Das Mir Verblieb (From the Opera Die tote Stadt)
11. Lujon (Henry Mancini)
12. Hotel California (Gypsy Kings)
13. Technopop (Carter Burwell)
14. Dead Flowers (Townes Van Zandt)
Bonus: unofficial soundtrack
01. Tumbling Tumbleweeds (Sons Of The Pioneers)
02. Mucha Muchacha (Esquivel)
03. I Hate You (The Monks)
04. Requiem In D Minor — Lacrimosa (Mozart)
05. Run Through the Jungle (Creedence Clearwater Revival)
06. Behave Yourself (Booker T & The MGs)
07. Standing On The Corner (Dean Martin)
08. Tammy (Debbie Reynolds)
09. We Venerate Thy Cross (Rustavi Choir)
10. Lookin' Out My Back Door (Creedence Clearwater Revival)
11. Pictures At An Exhibition — Gnomus [The Gnome] (Modest Mussorgsky)
12. Oye Como Va (Santana)
13. Piacere Sequence (Teo Usuelli)
14. Kitschen And Camp (Le Proscrit)
15. Peaceful Easy Feeling (Eagles)
16. Dick On A Case (Carter Burwell)
17. Wie Glauben (Carter Burwell)
18. Viva Las Vegas (Shawn Colvin)

Bitrate: 320+VBRKbps
Size: 254Mb

Download soundtrack | Скачать саундтрек (Depositfiles.com)


Пароль | Password: www.filmmusic.ru

О том как качать с файлообменников читаем в разделе «Справка».


About this movie

Об этом фильме
Buy this CD

Купить этот CD
---
---