Soundtrack | Krull | James Horner (1983)
Саундтрек | Крулл | Джеймс Хорнер (1983)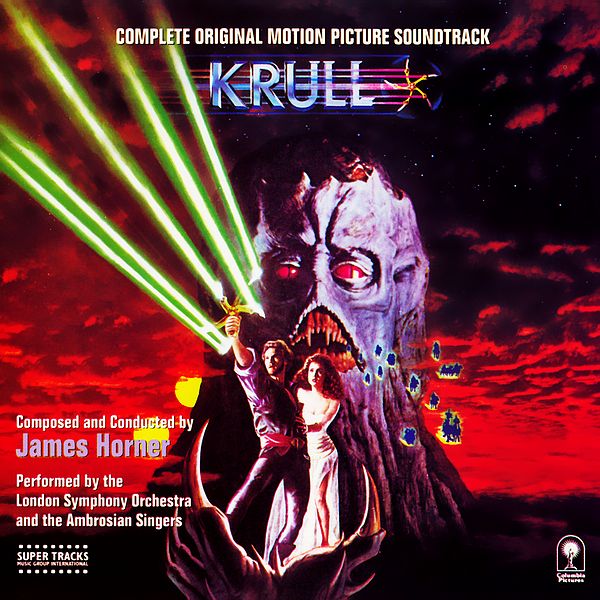 Disc 1
01. Krull Main Title And Colwyn's Arrival
02. The Slayer's Attack
03. Quest For The Glaive
04. Ride To The Waterfall
05. Lyssa In The Fortress
06. The Walk To The Seer's Cave
07. The Seer's Vision
08. Battle In The Swamp
09. Quicksand
10. The Changeling
11. Colwyn And Lyssa Love Theme
Disc 2
01. Leaving The Swamp
02. The Widow's Web
03. The Widow's Lullaby
04. Vella
05. Ynyr's Death
06. Ride Of The Firemares
07. Battle Of The Parapets
08. Inside The Black Fortress
09. The Death Of The Beast And The Destruction Of The Black Forest
10. Epilogue And End Title

Bitrate: 320Kbps
Size: 292Mb

Download soundtrack | Скачать саундтрек (Depositfiles.com)


Пароль | Password: www.filmmusic.ru

О том как качать с файлообменников читаем в разделе «Справка».


About this movie

Об этом фильме
Buy this CD

Купить этот CD
---
---