Soundtrack | Young Sherlock Holmes (Intrada limited promo) | Bruce Broughton (1985)
Саундтрек | Молодой Шерлок Холмс (Ограниченное промо-издание) | Брюс Бротон (1985)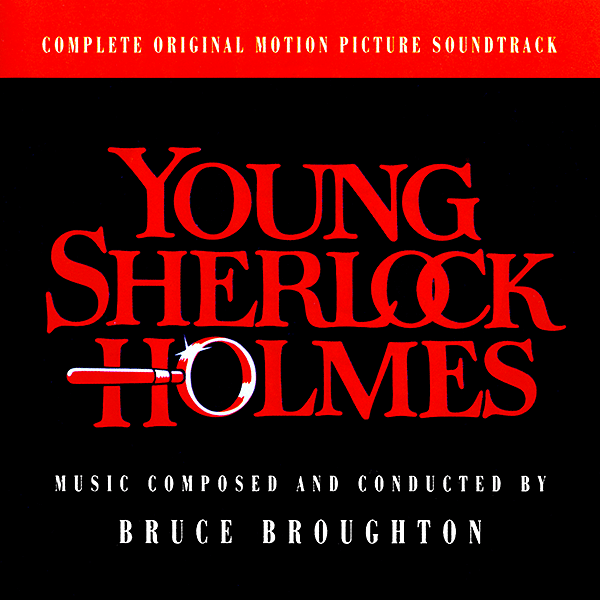 CD 1
01. The Gamecock The Bird Is Alive
02. Flaming Hat Rack Main Title
03. The Heart of London
04. A Deductive Mind Never Rests
05. Library Love Waxflatters First Flight The Visitor
06. Fencing Lesson
07. I Never Want to Be Alone Stained Glass Knightmare Solving the Crime
08. Waxflatter Flies Again
09. One Last Duel Window Parting Curio Vision
10. Waxflatters Death Holmes Returns
11. The Hat Holmes and Elizabeth — Love Theme
CD 2
01. The Game Is Afoot Tip of the Iceberg
02. The Ceremony
03. Stop! Shes Alive Pastries and Crypts
04. Caught Friends of Waxflatter
05. Warning Shot
06. Cragwitchs Vision
07. The Struggle
08. A Fifth Princess Holmes in Flight
09. Waxing Elizabeth Diversionary Tactics
10. Ehtars Escape The Final Duel Final Farewell
11. The Riddles Solved End Credits
12. Moriarty

Bitrate: 320Kbps
Size: 247Mb

Download soundtrack | Скачать саундтрек (Depositfiles.com)


Пароль | Password: www.filmmusic.ru

О том как качать с файлообменников читаем в разделе «Справка».


About this movie

Об этом фильме
---
---