Soundtrack | Last Action Hero (Music Fron The Original Motion Picture) | Various Artists (1993)
Саундтрек | Последний киногерой (Музыка из фильма) | Разные исполнители (1993)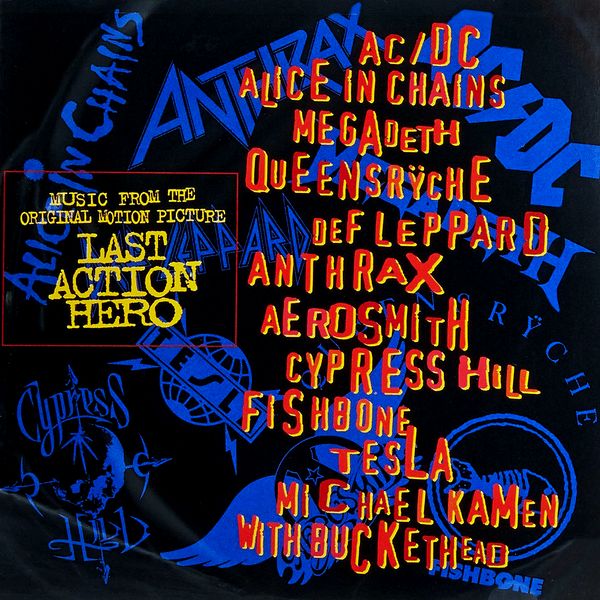 01. AC-DC Big Gun
02. Alice in Chains What the Hell Have I
03. Megadeth Angry Again
04. Queensrяche Real World
05. Def Leppard Two Steps Behind
06. Anthrax Poison My Eyes
07. Aerosmith Dream On
08. Alice in Chains A Little Bitter
09. Cypress Hill Cock the Hammer
10. Fishbone Swim
11. Tesla Last Action Hero
12. Michael Kamen Jack and the Ripper

Bitrate: 320Kbps
Size: 165Mb

DOWNLOAD SOUNDTRACK | СКАЧАТЬ САУНДТРЕК (Depositfiles.com)

ПАРОЛЬ | PASSWORD: www.filmmusic.ru

О том как качать с файлообменника читаем в разделе «Справка».


About this movie

Об этом фильме
About this CD

Об этом диске
---
---