Soundtrack | Gods Must Be Crazy, The | John Bosshoff (1980)
Саундтрек | Боги, наверное, сошли с ума | Джон Бошофф (1980)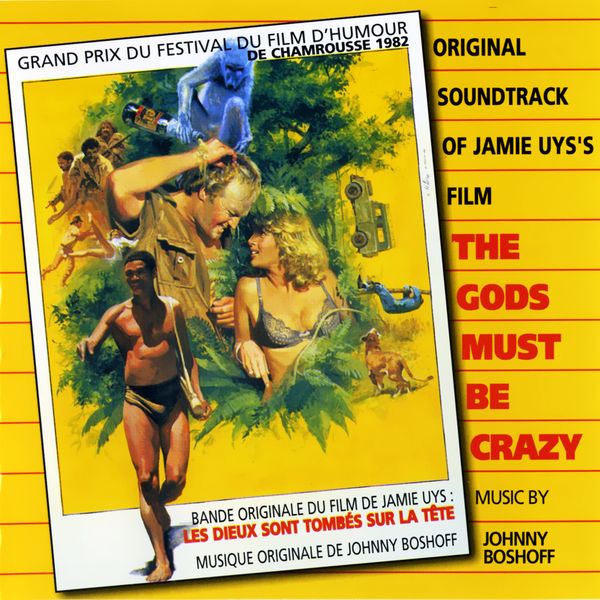 01. Music Of The Gods (Jack Trombey)
02. The Song Of The Shepherd (Jack Trombey)
03. The Escape Of Sam Boga's Rebels (Johnny Boshoff)
04. Andrew Picks Up Kate At The Bus (Johnny Boshoff)
05. Music Of The Gods (Jack Trombey)
06. The Children Of The Kalahari (Traditionnal)
07. Give Me A Moment (Johnny Boshoff)
08. Do You Want To Dance That Rock'n'roll (Johnny Boshoff)
09. Walk In The Bush (The Hostages) (Traditionnal)
10. The Songs Of The Shepherd (Finale) (Jack Trombey)

Bitrate: 320Kbps
Size: 132Mb

DOWNLOAD SOUNDTRACK | СКАЧАТЬ САУНДТРЕК (Depositfiles.com)

ПАРОЛЬ | PASSWORD: www.filmmusic.ru

О том как качать с файлообменника читаем в разделе «Справка».


About this movie

Об этом фильме
About this CD

Об этом диске
---
---